Life Stories
My Husband – Simon Cooper
21 November 2016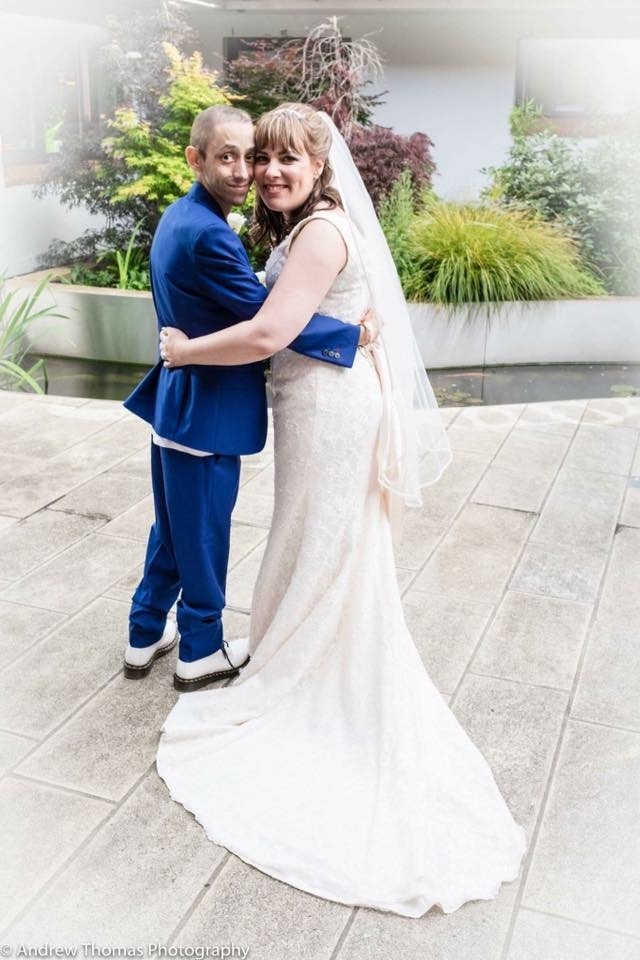 Simon was born with a blocked bowel and diagnosed with CF from birth.  He was a professional musician – he played with Chas and Dave.  Even whilst he was on oxygen he would play the drums, pursuing his dream.
When he was 16 years old he had to have a liver transplant. In 2012 he got the call to say "We have some lungs for you". The operation took 17 hours. After receiving his double lung transplant, he lived life to the full, gigging whenever he could.
After his transplant, Simon decided to do talks for the NHS, giving out awards and thanking people for giving blood. He would read out his whole life story and became an Ambassador for the NHS. He spoke about how it was important to give people a second chance in life; he believed there should be an opt-out system, rather than an opt-in. He inspired lots of people with his determination and positivity. He was a fighter!
We met for the first time in July 2013 and clicked straight away. He told me about his life story; it was inspiring. We used to travel all over the country for gigs. playing with Chas and in Quoincidence (a Status Quo tribute band – he loved going to see Status Quo and was one of their official photographers). He gave me confidence and made me see the world in a positive way.
In January 2016 Simon was diagnosed with lung cancer, but this didn't stop him from doing what he loved. In June he stayed at the North London Hospice for pain relief. On 21st June we got married in the hospice, all planned within 24 hours; it was perfect.
Simon passed away peacefully on 10th July 2016, aged 33.
I am grateful for the organ donors for giving Simon an extra three years to live his life to the full, allowing us to meet and get married. His legacy will live on.