Life Stories
Celebrating a 'transplantaversary'
10 April 2022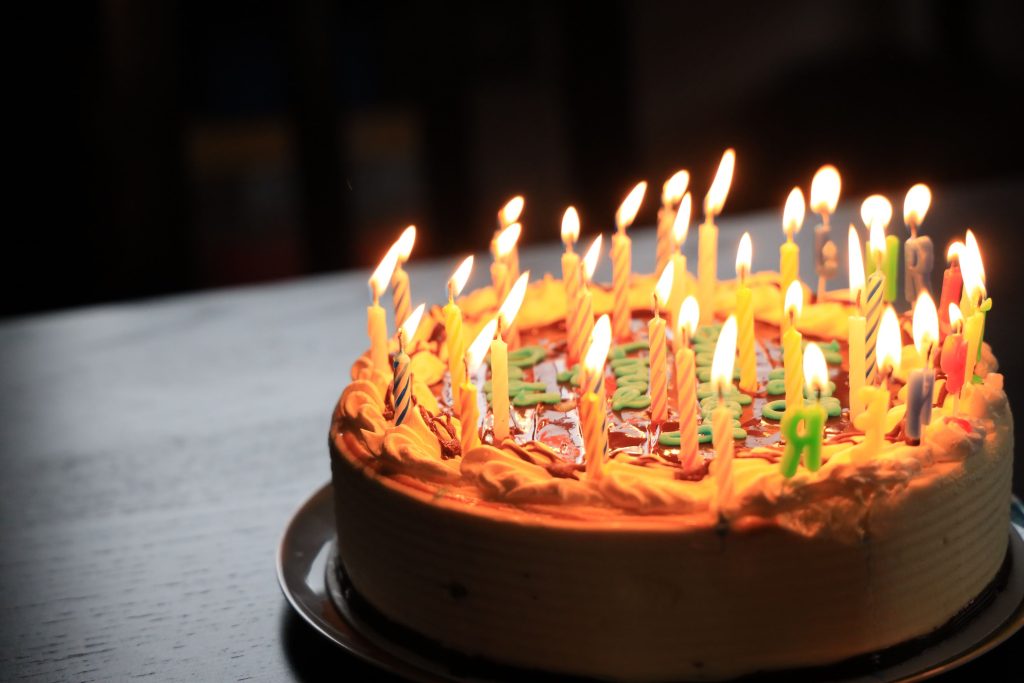 The day that someone has an organ transplant is a big day for them. In many ways, it's like having a second chance at life. We asked our followers on social media to share how they celebrate their transplantaversay…
The day that someone has an organ transplant is a big day for them. In many ways, it's like having a second chance at life. For a lot of people that are waiting for an organ transplant, life can be very challenging. They feel very unwell a lot of the time, they aren't able to be very active and they have to be careful about where they go as they are vulnerable to catching things (like covid!) from other people. For some, this can be their life for many years.
After the transplant, not only has the weight of an uncertain future been lifted off their shoulders, they are able to live life more fully. For this reason, most transplant recipients celebrate the day they received an organ. Like a birthday, it's a chance to take a moment to appreciate the life they have now and to contemplate the generosity of the donor and donor's family.
We asked our followers on social media to share how they celebrate their transplantaversay…
🎂 For 10 years, on June 30th, we have taken flowers and a card for the nurses and transplant team at Birmingham Children's Hospital, where my daughter had her kidney transplant in 2010, aged 7 years. We also leave a prayer on the memorial tree in the hospital chapel for her donor and his family. We have written to them three times over the 12 years but have sadly never received a reply. We are forever grateful.

🎂 I like to call it my transplanniversary. Always thinking about my donor, and I go out for dinner when I'm up to it.
🎂 I buy my husband a small cake for his new kidney that a family kindly donated to him. God bless them! ❤️🙏
🎂 Had my 1st transplant for 24 years and always used the anniversary as an extra birthday every year . I always remembered my donor and their family at the same time. Forever grateful. Back on dialysis now and hoping my next transplant will last as long.
🎂 I thank the lady sat next to me at breakfast, dinner and tea, my wife!
🎂 I had a kidney transplant on Christmas Eve 2001, I have a drink in the pub and buy a drink for a stranger to celebrate my donor.

🎂 I would go to my transplant hospital, take chocolates and a thank you card for the ward staff. I would also let a balloon off for the young lady who died to save my life, alas the last two years I have been prevented due to Covid.
🎂 I try to complete a Parkrun.
🎂 I light a candle for my donor every year on my transplant anniversary ❤ I celebrated my 5th liver transplant anniversary earlier this year, and I am grateful every single day ❤
🎂 Firstly, the day before, when the accident happened, I think of my donor and his family and I'm upset thinking what age he'd be now, and how his life might have turned out. On the day, I announce my anniversary and ask people to sign the organ donor register and discuss it with their family.

🎂 Following the 5th anniversary of my heart transplant, I went on my first proper holiday in about 30 years.
🎂 My transplant took place on Christmas Eve so it is usually a balancing act of gratitude for my gift, yet sadness for another family grieving Christmas without their loved one.

🎂 I go to Cornwall every year with my family.