Life Stories
My Friend Beth
21 November 2016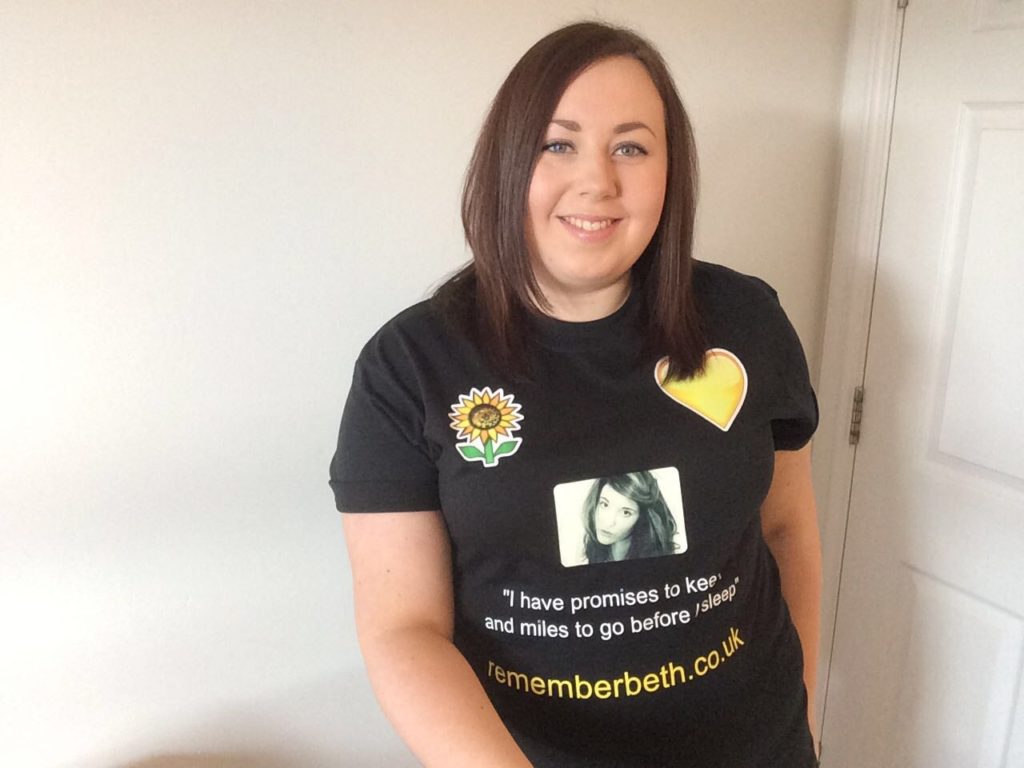 First of all, this is not my story. This story belongs to someone else – someone very special. Her name is Beth and she is a donor angel.
Being Beth's friend gave me so many wonderful experiences in the relatively short time that she was part of my life, but in her passing I have found comfort in sharing her story with everyone I meet. So here goes …
In the summer of 2013 I was looking forward to the end of the holidays. I was ready to go back to university, preparing for the end of my Drama degree, completing my dissertation proposal and discussing plans for upcoming productions. What sticks in my mind from that fun-filled summer was a trip to London with Beth to see a play starring another of our friends, Julia. It was about a group of students dealing with the sudden death of their friend. In a cruel twist of fate, I had one of the best days of my life, spending time with Beth, laughing, holding hands and crying with her during the show over the sad situation we were witnessing on stage – blissfully unaware of what was to happen less than two months later.
Fast forward to a week into our third year, when we were told the devastating news that Beth had suffered a massive brain haemorrhage whilst at home for the weekend, and that things weren't looking good. Our university family gathered in our usual lecture hall to cry, hug and talk about the life and soul of our group – our Bethy – all the time wishing for a miracle. We were all together when we heard that Beth had passed away. Although it felt as though our world was ending, it also felt right to be in the place where we had spent so many happy times together.
Soon after Beth's passing we found out that she had fulfilled her wish of becoming an organ donor; her decision had been supported by her brave family who chose to say yes at the most tragic of times.
The end of Beth's life is by no means the end of her story. Her story now continues in the lives of the four people she saved – four people who have been able to live their happy ever after – and all because of my friend and the wonderful thing her family enabled her to do. She gave life; I am so proud of her.