Life Stories
From and End to a New Beginning – Kirsty Harvey
21 November 2016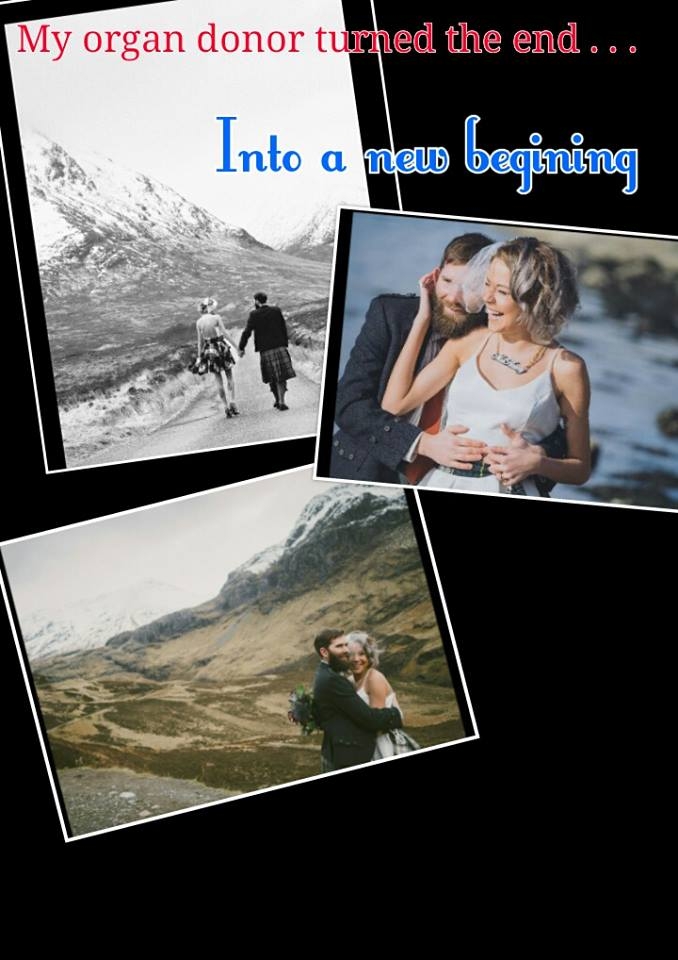 "Dougie is going to be so happy that he isn't going to have to piggy back me everywhere!"  Those were my final words as I drifted off to sleep and my life, as I knew it, came to an end …
My new beginning came on 11th November 2009, 16 hours after my story ended. A nine-hour operation to give me the greatest gift I will ever receive – the gift of life – meant that I was able to live. My new beginning was filled with hope and happiness and the ability to dance and talk and not rely on 24-hour oxygen again.
After a 24-year battle with Cystic Fibrosis I was told that, without a double lung transplant, I would die. I waited only eight months, but those months were grueling as my lack of lung function meant that I was no longer able to talk without gasping for breath and had to use oxygen 24 hours a day with a ventilator at night.
Since my life was saved and my old story ended I have travelled the world, climbed the highest peak in the UK, raised money for charity and given talks to hundreds of people worldwide regarding the wonders of organ donation. I have been able to return to work and pursue my dream career as a make-up artist and hairdresser.
"It is now with the greatest of pleasure that I now pronounce you husband and wife." These are words that I get to say every weekend as I am also now a humanist celebrant, conducting weddings here in Scotland and sharing people's love stories on their perfect day, being part of their lives – the first day of their new chapter: marriage.
I, too, married my dream man, Dougie, the man who stood by me when I couldn't talk anymore; the man who stood by me when my nights were filled with coughing and my days filled with rigorous medical treatments; the man who stood beside me when I couldn't walk any more and who promised me he would piggy back me everywhere instead of me having to use a wheelchair.
The day my call came to tell me that they had suitable lungs for me was the end of my old story. However, I didn't start a new chapter the day I woke up from my life-saving operation. Instead, I began a whole new book – the most wonderful book filled with dreams I have fulfilled, travel, adventures, friendships that have stood the test of time and love, both in my life and all around me.
They say everyone has a book in them …