Life Stories
Eric Celebrates 10 Years Since Kidney Transplant with his Donor
16 January 2020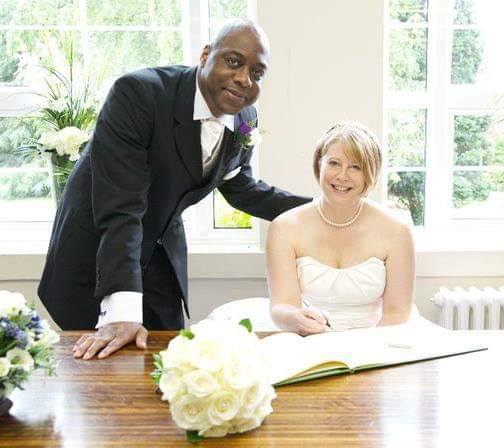 It was confirmed in March 2008 that I needed to have a lifesaving kidney transplant. Due to the nature of the condition I was advised the condition could be congenital and passed to my children, therefore none of my four children were able to become donors.
My name is Eric Douglin and I will be celebrating the 10th anniversary of receiving a kidney from my wife on the 15th January 2020, and the fantastic Gift of Life I was given on that day. After being diagnosed with Chronic Kidney Disease in 2004, and after undergoing years of medication and therapies to try and manage the condition, my Consultant at Guys Hospital Mr Pattison, confirmed in March 2008 I needed to have a lifesaving kidney transplant. Due to the nature of the condition (Sclerosis of the kidney) I was advised the condition could be congenital and passed to my children, therefore none of my four children were able to become donors.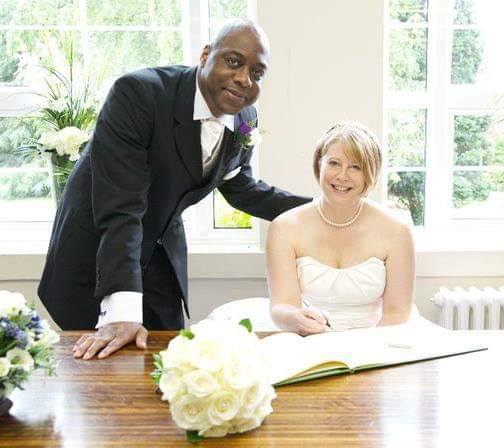 Mandi, who was my partner at the time, offered to donate her kidney to me and in January 2010 we had a successful transplant. When I asked Mandi why she wanted to donate her kidney to me her response was "Well anyone would do it, wouldn't they? I have two kidneys you need one so it's an easy decision, your children and grandchildren need you in their life, as do I". The fact that Mandi is white and I am black was more remarkable insofar that we were almost a perfect match and to date there have been no complications or issues to speak of. Mandi and I were married in June 2011 at a very emotional service full of tears and smiles, attended by my very grateful and appreciative family.
As a result of my Gift of Life, I felt it was my obligation to do something to give something back, and I decided to raise awareness for organ donors and funding for organ donation charities and organisations. I have always enjoyed sport, especially basketball as I run my own club the Bexhill Giants, so decided to use this as a vehicle to engage people, sharing mine and Mandi's stories from a donor and recipients perspective. We became an advocates for a number of organ donation charities and speak at a number of events promoting the need of organ donors, funding and awareness on the life on recipients post-transplant.
In 2015 I organized the World Club Basketball Tournament, and last September we hosted our fifth World Club Basketball Tournament to raise awareness for organ donors which will saw teams from around the world coming to Hastings , East Sussex, to take part in the event. WCBT is now seen as the UK's number 1 international basketball tournaments, and is a great vehicle to raise awareness to people who are unaware of the devastating effects of kidney disease. In 2018 I was privileged to have won the Sussex Sports Volunteer of the Year Award for organising the WCBT and raining funds and awareness for organ donors, and in 2019 I was finalist at the Sussex Sports Awards in the Unsung Hero Category, for hosting and organising the WCBT.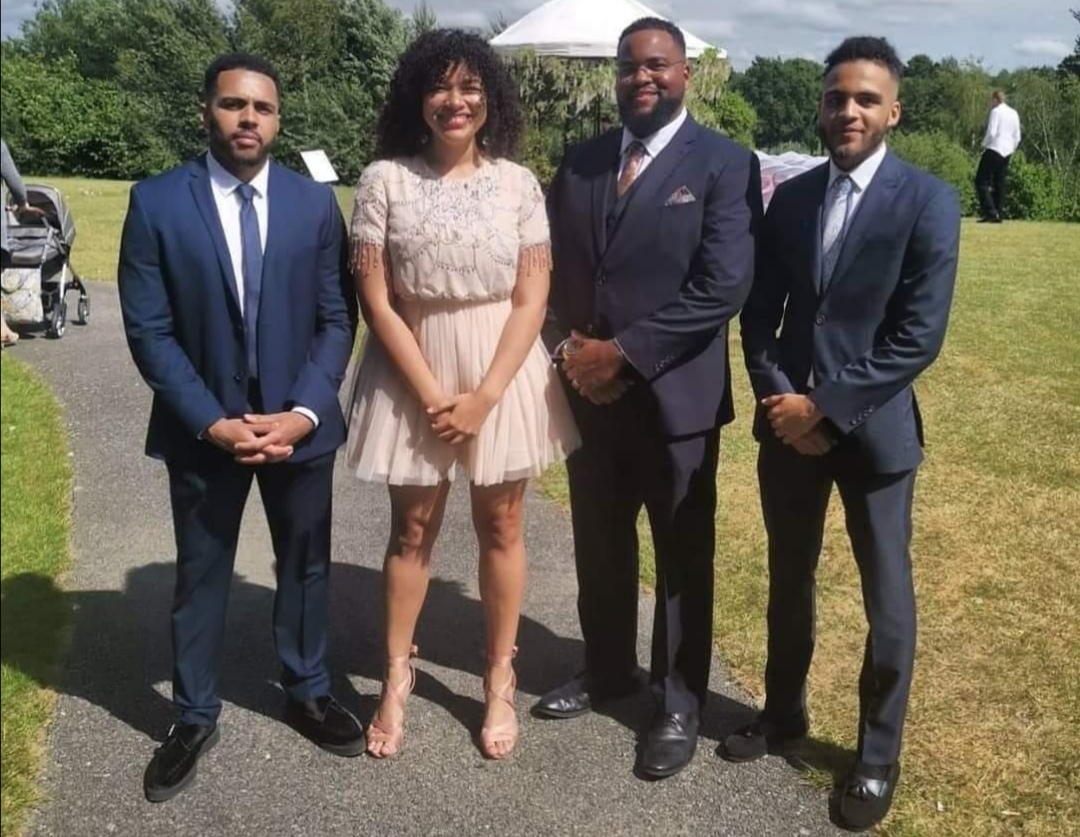 I believe it is important to share my story with all involved from a personal perspective to allow people to see the positives of organ donations, and how a Gift of Life impacts others. Reaching 10 years is a fantastic milestone, and there are many occasions when I am alone that I think how fortunate I have been, to receive the Gift of Life, and the feeling of gratitude and guilt overwhelms me. Being kidney transplant recipient for 10 years has enabled me to enjoy many experiences. I may have otherwise missed, including attending my eldest son Craig's wedding in May (2017) ,watching my actress daughter pursue her acting career and star in a prominent TV shows and adverts , follow my son Rhys's adventures while he completed his dream job worked abroad , and see my son Bradley start a clothing line business.
However the best feeling I have had was being able to celebrate the birth of our fifth grandchild this year, 3 of which have been born since I have had the transplant. That really put things into perspective, the fact they are able to know their grandfather, and I am able to see my grandchildren grow. What I have discovered over the years is that being a kidney donor recipient, is a blessing that you can never fully express gratitude for no matter how hard you try. I am forever thanking my wife or trying ways to pay her back, buts it's an impossible task. To Mandi, as she always says " Any one would do it " but I know that is not the case because over 5, 000 people would not be on the organ transplant register across the UK.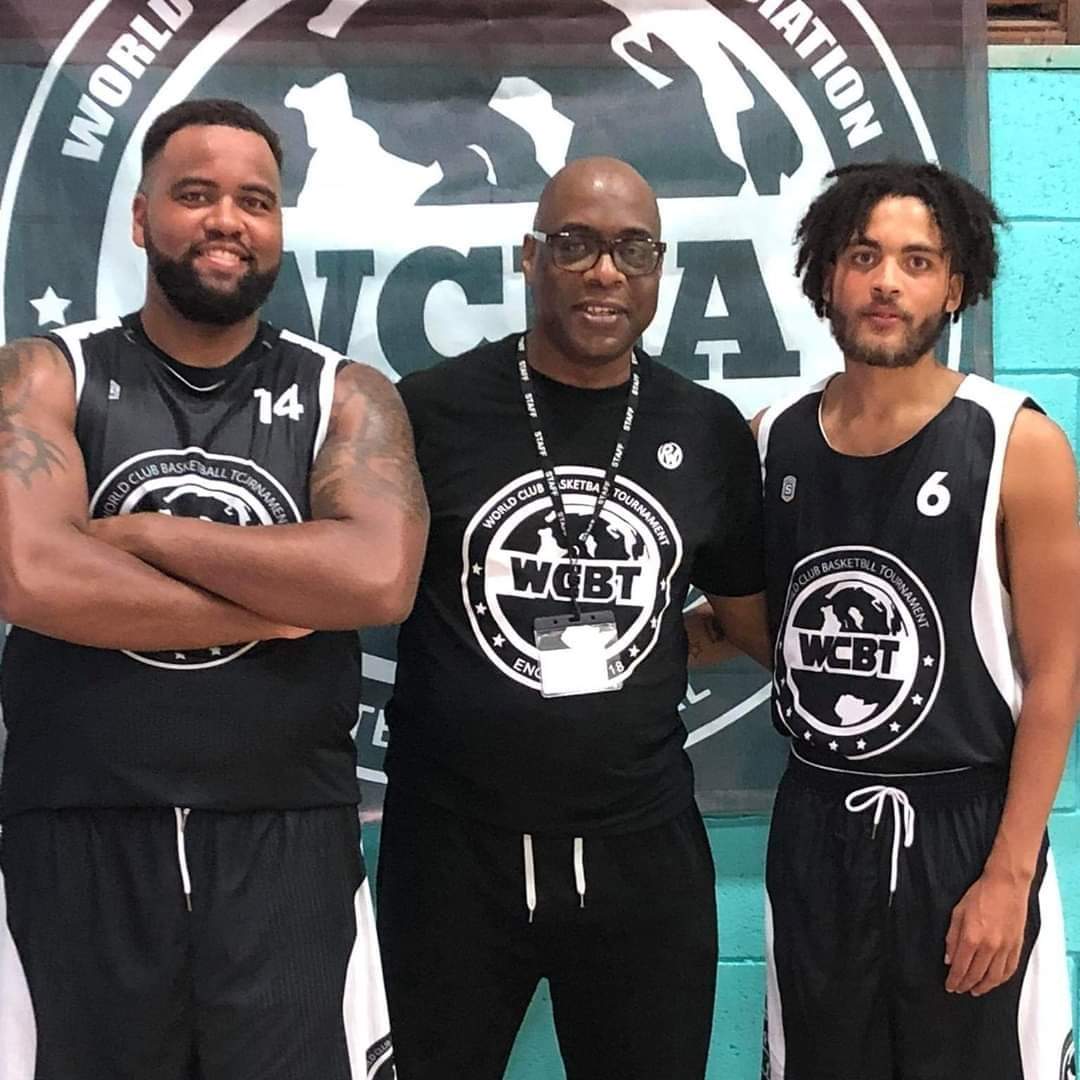 I have been very fortunate to receive the Gift of Life from Mandi and my aim now is to give something back by raising awareness on the need for organ donors, in addition to educating people into the fact that receiving an organ is not a cure but a treatment. This is a common misconception from those not in the know and I have encountered this lack of understanding on a number of occasions, with friends and family saying "it's great you had the transplant, you are now cured". However they don't know the true story of taking 20 pills day to ensure the kidney doesn't get rejected , weight gain through steroids or being petrified when anyone coughs or sneezes in my direction.
Yes I am eternally grateful , and more fortunate than most people waiting on the organ donation register , however I am fully aware 'MEric the kidney' ( Yes Mandi & I named it) is only a temporary fix and I will need another transplant at some stage. Therefore the fight to raise awareness continues.
Happy kidney-versary MEric & thank you Mandi.
Eric Douglin
World Club Basketball Association- Commissioner
World Club Basketball Tournament – Founder