Life Stories
Advocate story – Rachel beat aggressive leukaemia then needed a lung transplant
24 February 2021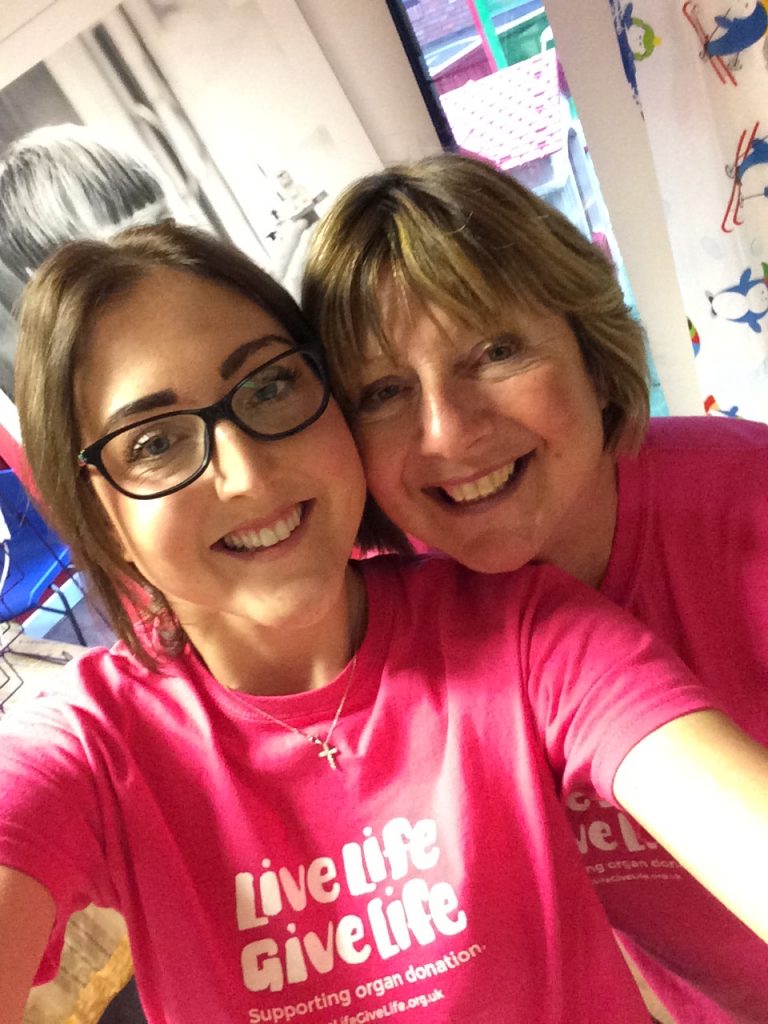 My mom was concerned so she booked me in with the GP practice nurse. At the appointment I had a blood test and was then sent straight to my local A&E. The very next day I was diagnosed with Leukaemia…
My story began in 2000; I had just turned 15 and had never been ill all my life, apart from the odd common cold. It was September and I had just started year ten of secondary school.
My appetite disappeared, I had a swollen knee and unusual bruising on my leg. My mom was concerned so she booked me in with the GP practice nurse. At the appointment I had a blood test and was then sent straight to my local A&E. The very next day I was diagnosed with Leukaemia. Treatment started at the Birmingham Children's Hospital within 72 hours of my appointment with the nurse. I had an aggressive form of Leukaemia (AML) which meant that I had six months of intensive treatment ahead of me.
At the time I remember that all I was worried about was whether I was going to lose all of my hair and having to miss school. I loved school, I had a great group of friends and enjoyed the social side of it all too. I was training for my D of E bronze award and would always be joining after school clubs, whether it be netball or cross country running.
After my first round of chemotherapy I didn't go into remission; this meant that I would need a bone marrow transplant. The search was on; my immediate family were tested, but none of them were a match. The UK and German registers had no match either as I needed a 100% match. Thankfully a match was found in America – in the Boston area – a man in his 30s. This was a huge relief and, on New Year's Eve, after my second round of chemotherapy, we were told that I had gone into remission; no cancer cells were showing and the steps were being put in place for the transplant to go ahead.
After a few more rounds of chemotherapy, the transplant was set for 14th March 2001. For me the process was very simple; it was just like having another blood transfusion. However, for the donor it would have been an operation and their recovery would take a couple of weeks.
I had to be in isolation for four weeks and I was unable to leave my cubicle. This was a daunting time as we waited for my neutrophil count to start increasing, which would mean that my body was accepting the donation of bone marrow cells.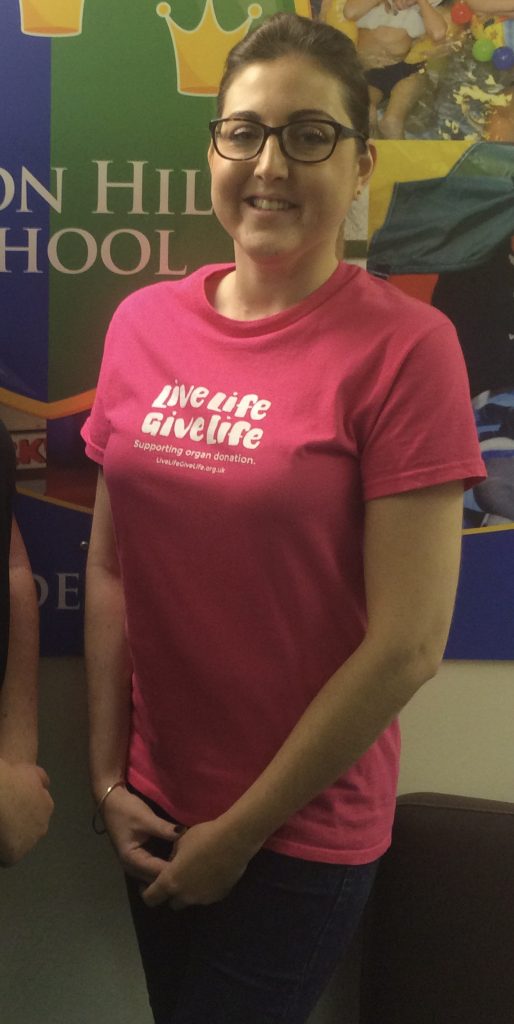 The transplant was a success. I went home around six weeks later and I was back at school six weeks after that. Without the bone marrow transplant I wouldn't have survived; the Leukaemia was so aggressive it would have returned very quickly and there would have been no other treatment option.
Three months after my transplant, I was diagnosed with Graft versus Host Disease (GvHD). My body was fighting the donor cells and consequently severely damaged my lungs, causing irreversible scarring. The GvHD also caused scarring in my eyes. Fast forward ten years and my lungs were in complete failure; I needed a lung transplant. Thankfully my life was saved again by a selfless donor who donated her lung to me in 2012.
I am forever grateful to my donors. Without them I wouldn't be here today.
Rachel Prosser
At Live Life Give Life our Advocates have all been directly affected by organ donation and include recipients, live donors and donor families. It is this personal touch which makes our charity so special. All have been chosen because they are forward-thinking, self-motivated, imaginative and positive role models within the transplant community.
If you are interested in joining the team and would like to learn more about becoming an Advocate for Live Life Give Life, please email us at info@livelifegivelife.org.uk