Life Stories
A Life Transformed Post-Transplant
21 November 2016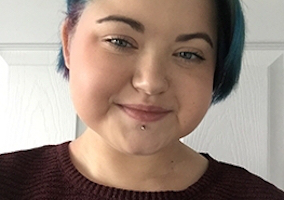 On 17th October 2011, at the age of 17, I received the most important phone call I will ever have. It was the call to say that there was a potential chance of me receiving my double lung transplant. When people ask how that phone call made me feel there is only one answer: scared. I…
On 17th October 2011, at the age of 17, I received the most important phone call I will ever have. It was the call to say that there was a potential chance of me receiving my double lung transplant.
When people ask how that phone call made me feel there is only one answer: scared. I was scared that it may not go ahead and it was a false call; I was scared that it would go ahead and I was about to face the biggest thing in my life; I was scared that as I said goodbye to my brother and my dog that it could be the last time I would ever see them. The emotions that go through your head at that time are just unimaginable to someone who hasn't been in that position. That phone call ultimately changed the lives of my family as well as myself. We were given the chance of survival and the chance to finally get our lives back, a situation that had been robbed from us by an illness that doesn't care how it hurts you.
Four years since that call, my life is unrecognisable. I am now into my second year at university, having moved away from home. I have regained my full independence. My family has their lives back as I am no longer relying on them in very aspect of my life.
Organ donation not only saves someone's life; it opens up the opportunity to do everything in life. I now have the world at my feet and intend to make the most of every minute.
All this has been possible because my amazing donor signed up to become an organ donor and her family followed through with her wishes. Thanks to my donor I am alive today and loving every minute of it.
Charlotte Davies – LLGL Advocate