Life Stories
A Christmas Miracle!
21 November 2016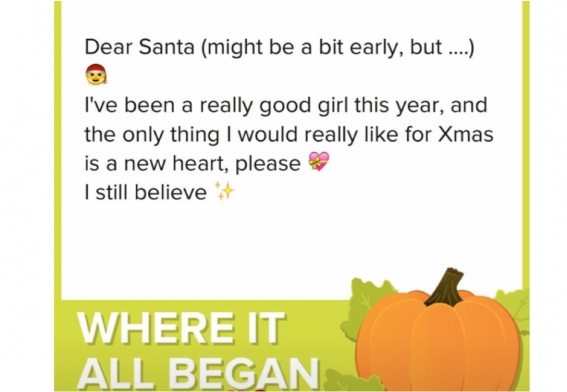 When I posted my wish for a Christmas miracle on my Facebook page in October last year I had no idea just how significant it would become.
The following month my family had to call an ambulance numerous times and I was back and forth to my local hospital. I was in end stage heart failure, in desperate need of a heart transplant and for the first time (in all the years of poor health) I was getting properly scared for my life.
After the news that I was being transferred to my transplant hospital I had a visit from all of my family and my two beautiful children. I remember my younger sister brought me in an advent calendar and in my head I thought: Okay, so what is this countdown for? A new heart (if I was very lucky), Christmas Day (if I made it that far) – or was it actually the countdown to my demise …?
No one wants to think about the worst case scenario and I was keeping so positive. I knew in my head there was no question of me leaving my children without their mum unless I'd put up the biggest fight my already exhausted body could manage. But, of course, those dark thoughts still enter your head; it's only natural, I suppose.
Well, Santa delivered – just in the nick of time …
On 22nd December 2014 my seventh offer of a new heart came to be and my life was saved by an anonymous donor. A family had said "yes" and I was given the best Christmas present ever! Words simply can't express the gratitude and feelings you have towards the loved ones concerned, or indeed to the amazing doctors/surgeons/nurses and transplant coordinators who are involved in the whole process. A mere "thank you" is just not enough.
This Christmas I am very aware that it's the first anniversary for my donor's family too. I know how hard it is going to be for them, but I just hope that hearing how well I am doing will give them some kind of comfort and provide them with the strength to somehow get through it.
On a lighter note, I just have one thought about Christmas coming up: What on earth do I ask Santa for THIS year?!
I still believe … ✨??
Carla Gair – Advocate