Life Stories
33 Years after his heart transplant, Richard is still going strong
9 April 2020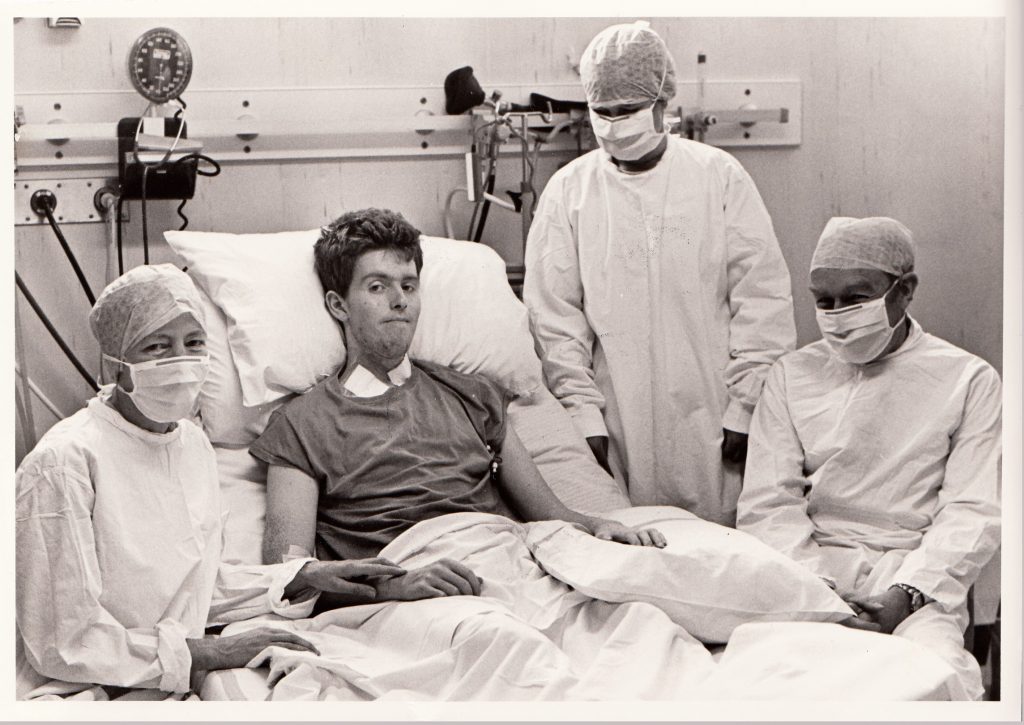 After his heart transplant in 1987, Richard was told he had 5 to 7 years to live. So he decided to live them to the full. He's still doing that 33 years later!
At the age of 18 I suddenly became seriously ill, suffered a severe stroke and life threatening heart failure caused by a viral infection. My only chance of survival was a heart transplant. Fortunately I received a heart transplant (at the Freeman hospital in Newcastle upon Tyne) just in time with only days to live! Back in 1987 this was a very rare procedure. I was only the 26th transplant performed at the Freeman hospital. The life expectancy post transplant was 5 to 7 years.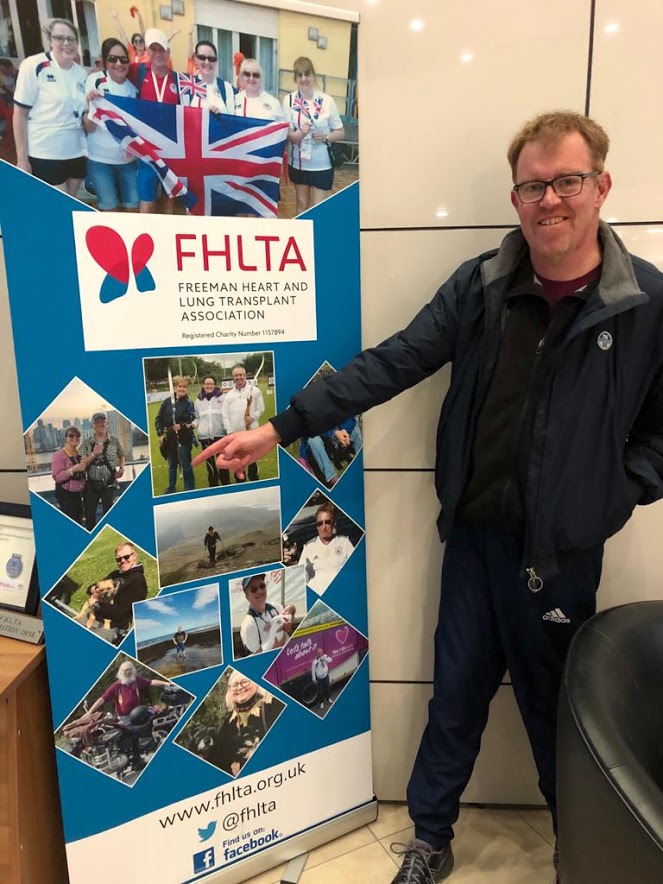 Following transplant and a couple of months in the Freeman Hospital Newcastle recovering, I returned home to Ilkley, Yorkshire. After a number of years of intensive physiotherapy (to recover from the stroke I suffered shortly before my transplant), and through a great deal of perseverance and hard work, I regained the ability to walk and the use of my left arm. The doctors had told me I would never walk again!
In 1989 I went to Leeds Metropolitan University to study Information Technology, graduating in 1991. Following a couple of years working as a computer developer, I was made redundant and decided on a change of direction. In 1994 (against the doctor's advice!) I studied to become a water sports instructor at the UK Sailing Academy, in Cowes (Isle of Wight). I qualified as:
• RYA Senior Dinghy Instructor
• RYA Powerboat Instructor
• RYA Assistant Windsurfing Instructor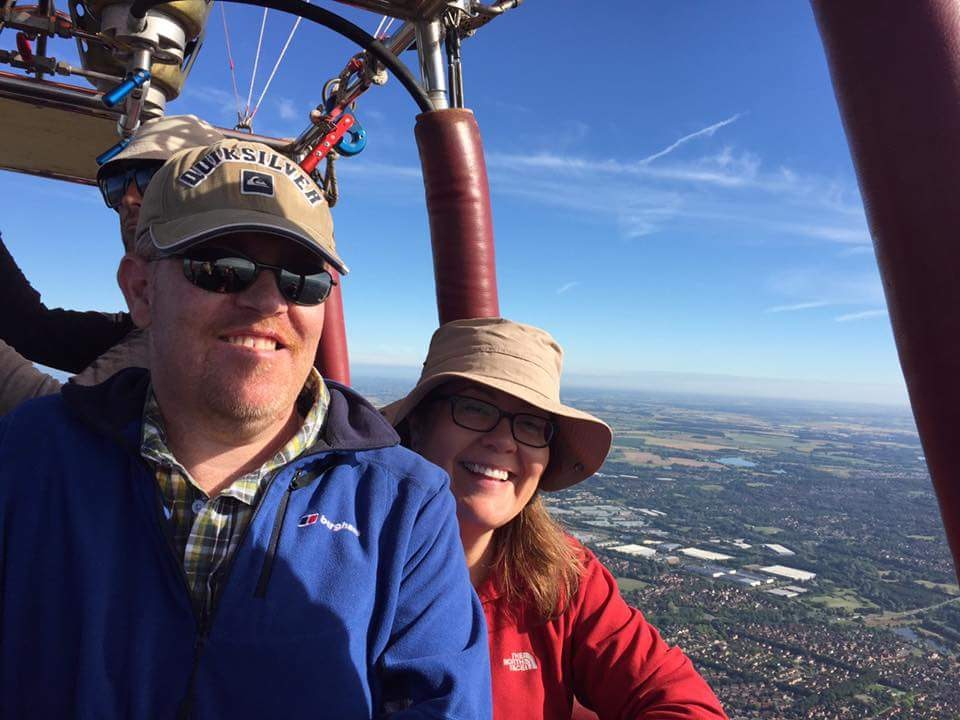 I then worked at a number of outdoor education centres (Portsmouth and Grafham Water, Cambridgeshire) teaching children and adults. In 1997 I decided it was time to settle down and moved to Woburn, Bedfordshire with my girlfriend and went back into computing. In 1999 I started working for the Open University in Milton Keynes. In 2001 I married Wendy and until 2013 continued working at the Open University in IT Training. Unfortunately I had to retire from work in 2013 due to long-term fatigue issues caused by my transplant. Whilst working full time I continued sailing I also enjoy cycling and have done a number of sponsored cycles for the British Heart Foundation. I love photography and travelling. Having visited many countries and wonderful places.
Since retirement I have been hot air ballooning, climbed the O2 and done the Velocity II and Titan Zip lines in North Wales. I have also learnt to sail a land yacht and flown a Bowing 737 to Las Vegas, Palma and Heathrow (in a simulator). Our dog, Holly, is great therapy for me, encouraging me to walk and keep fit.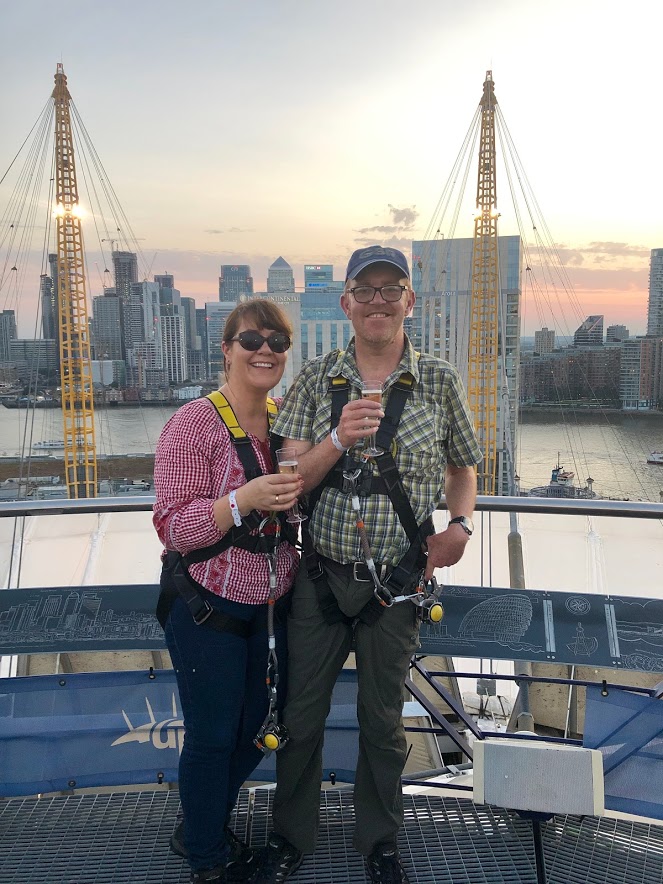 In these strange times of Corona-virus, as with all other transplant patients, I am self-isolating/ shielding for 12 weeks but keeping myself busy with jigsaws, drawing, online Pilates, rowing machine, indoor bike etc. I'm also enjoying the variety of produce from the government supplies weekly ration box!
In the 33 years since my transplant my health has been generally good. I thank Chris McGregor (my surgeon), my donor and the team at the Freeman for taking the risk on giving me the transplant and giving me the life I now have! I would urge everyone to think about transplantation, to sign up to the donor register and discuss their wishes with their family.