Life Stories
1st heart transplant recipient in the UK to regain a licence to continue driving an HGV
24 October 2020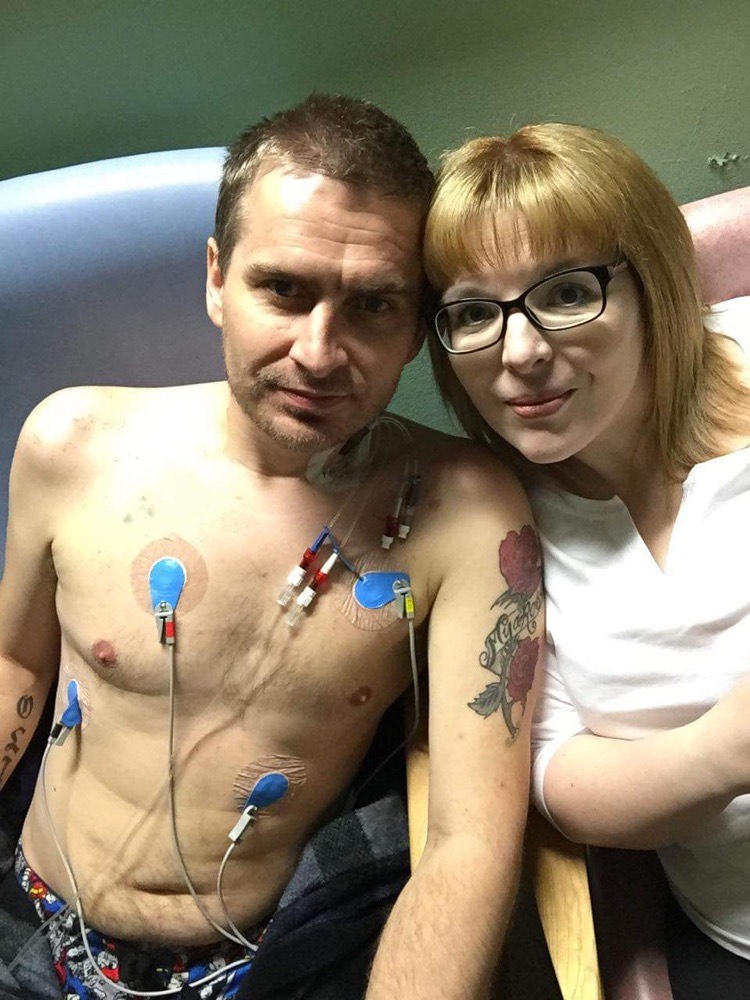 He couldn't even manage stairs anymore by this stage and so at his next check up the team at the Scottish Advanced Heart Failure Unit decided he would need to go back into hospital and be urgently listed again for heart transplant…
Richard was first admitted to the Scottish National Advanced Heart Failure Service at the Golden Jubilee National Hospital in February 2016. He was transferred as an urgent case from our local hospital in Elgin. He was urgently listed for heart transplant the day he was admitted after lots of tests. 
However, Richard responded so well to treatment and he was removed from the urgent list within weeks. Instead he was put on the routine transplant list. The test at this time was to see if Richard could cope without IV medications to keep his diseased heart working and make the move to tablet medication instead. This he did and he astounded doctors with how much better he became in a quick period of time. Richard was discharged from hospital on his 40th birthday in March 2016. He had to attend the heart failure unit for check ups weekly. During the weeks at home that followed Richard did initially do well but around July time he noticed that once again his health declined to a point where he became breathless and had episodes of atrial fibrillation from just standing up. He couldn't even manage stairs anymore by this stage and so at his next check up the team at the Scottish Advanced Heart Failure Unit decided he would need to go back into hospital and be urgently listed again for heart transplant. Once again Richard had become so poorly that he was reliant on IV milrinone and other medications to keep his heart stable until a suitable donor heart could be found and matched to him.
Richard had no false calls and on 29th September 2016 at around breakfast time nurses informed Richard that he was nil by mouth as there was possibly a heart donor match. Richard went to theatre at 7.30pm that evening and surgeons came to the ICU family room at 2am to say that the transplant had gone well but the next 48 hours were critical. They told family that if everything was heading in the right direction they would try to wake Richard the following day. This however, did not happen because Richard began to lose a significant amount of blood. He required more than 10 units of blood and also plasma to stabilise him. This did seem to work and with blood results then heading in the right direction Richard was gradually weaned off of sedation. When doctors were happy with heart rhythm, pacing wires doing their job Richard was extubated and put on to CPAP. Richard's recovery from there was very rapid and just 2 weeks post heart transplant he was discharged home to start a life afresh with thanks to his heart donor and the NHS staff who all played a part in his treatment, surgery & recovery.