Campaigns
Katherine – Specialist Pain Nurse #HeroesOfTransplantation
19 July 2022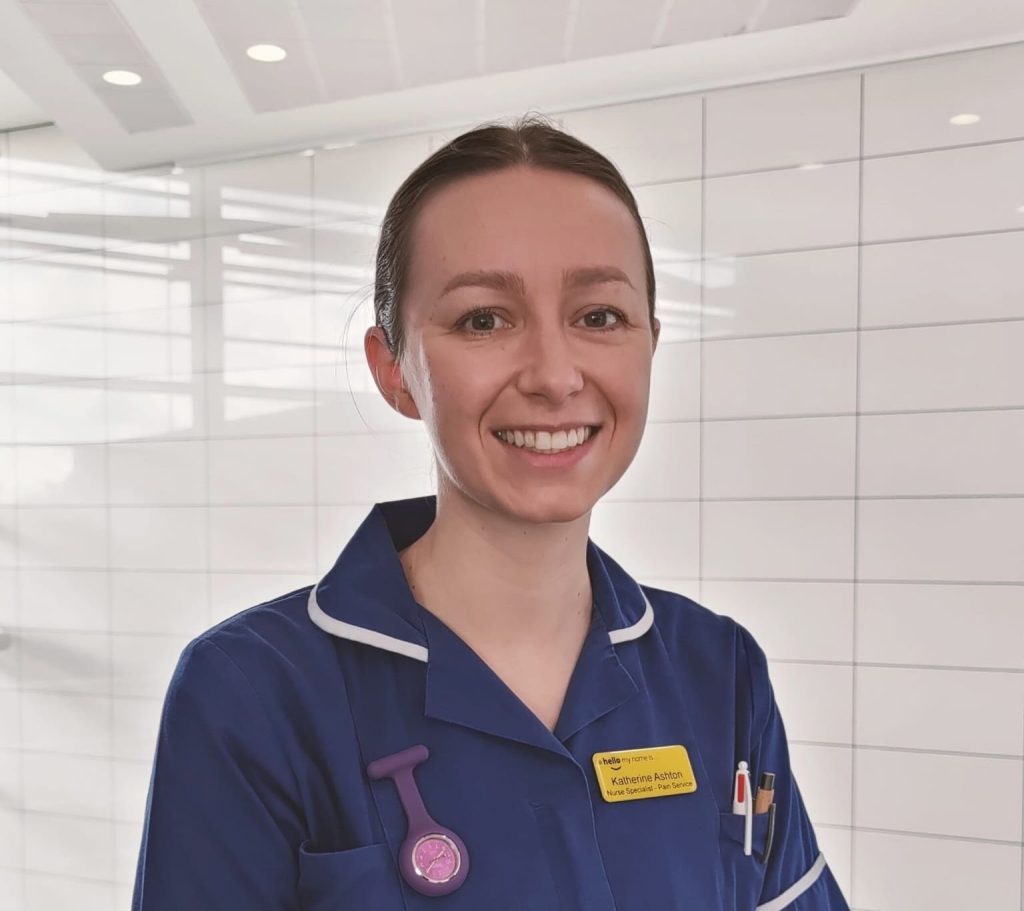 Hello, my name is Katherine Ashton and I am an Acute Pain Specialist Nurse working in the Freeman Hospital. I work as part of a small team of 4 and together we cover the whole of the Freeman Hospital to give specialist advice and care to help manage patients' pain. Within the transplant speciality we mostly review patients post-transplant, helping…
Hello, my name is Katherine Ashton and I am an Acute Pain Specialist Nurse working in the Freeman Hospital. I work as part of a small team of 4 and together we cover the whole of the Freeman Hospital to give specialist advice and care to help manage patients' pain.
Within the transplant speciality we mostly review patients post-transplant, helping to manage invasive analgesic infusions, giving specialist advice on pain medications, and discussing coping strategies with patients. We also may have input with patients before their transplant and after hospital discharge if necessary. It can be a very anxious and emotional time after transplant which in turn can affect a patient's pain and how it can be managed.
Before this role I worked as a staff nurse in transplant for 5 years, so it is great to still be part of the wider transplant team and helping to care for these patients after having their life changing surgery.
The role of the Specialist Pain Nurse
Pain management nurses care for patients in a variety of inpatient and outpatient environments. The goal of pain management nurses is to relieve pain and enhance patients' quality of life so that they may engage in their activities of daily living to the maximum of their ability without being hampered by pain and related issues.
Read more about this role on our Transplant Roles page.